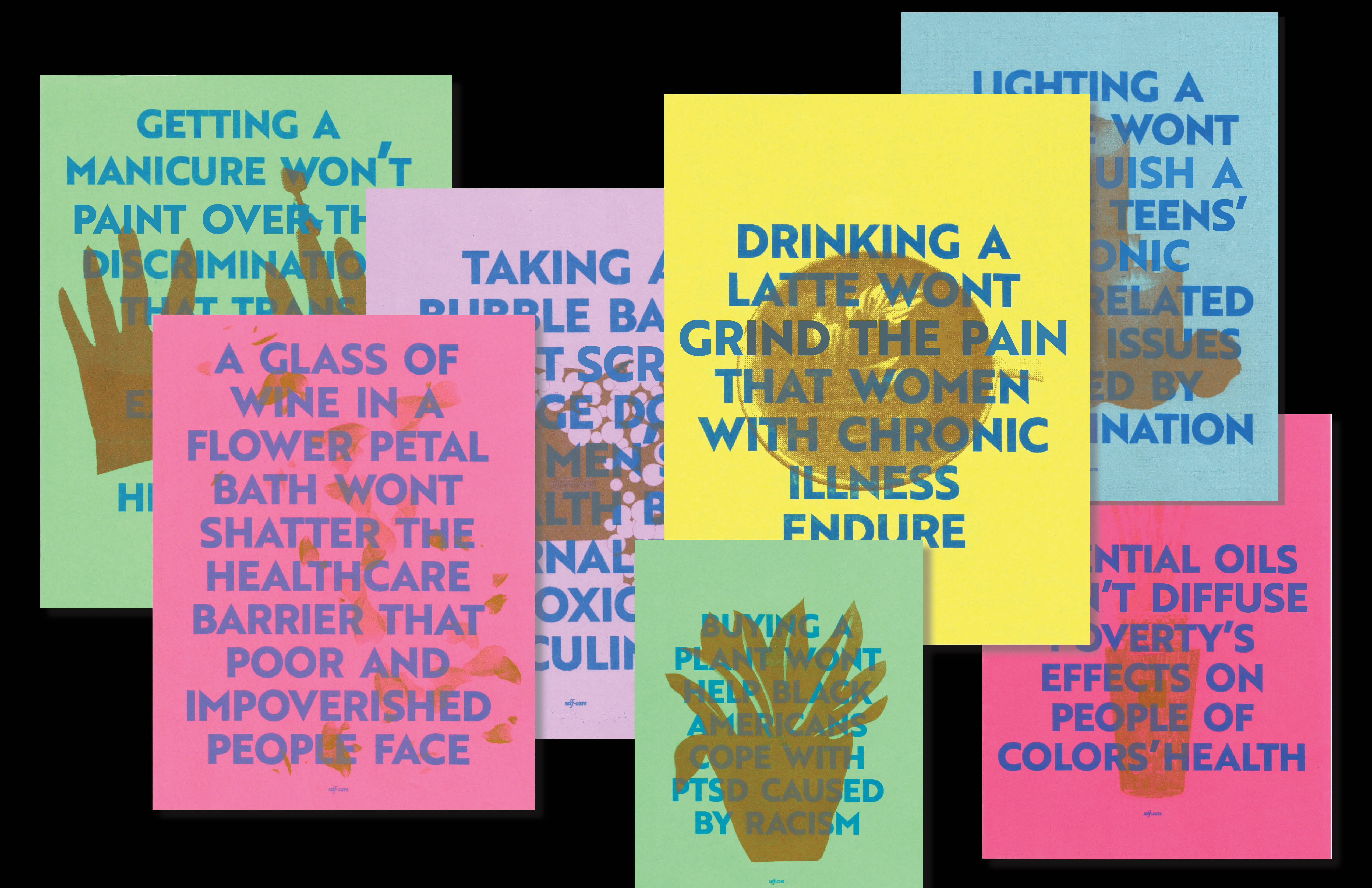 SELF CARE IS AN INSIDE JOB
Senior Thesis - Maryland Institute College of Art
Risograph Prints

Programs: Photoshop and good, old fashioned collage.

"Caring for myself is not self-indulgence, it is self-preservation, and that is an act of political warfare." Audre Lorde

Practicing self care is growing increasingly prevalent. The modern interpretation of self care implies time and money for leisure, which is not equally accessible. In my degree project, I aim to critique the privileges associated with self care culture. I explore the barriers that various peoples face while attempting to take care of themselves within a capitalist society. Mass market self care has strayed from its roots in feminism, activism, and preserving identity to an over-used, commodified, and exhausted neologism for privileged leisure. By contrasting commodified objects of self care with statements of political, economic, and social issues, I intend to bring attention to the flaws within capitalist culture.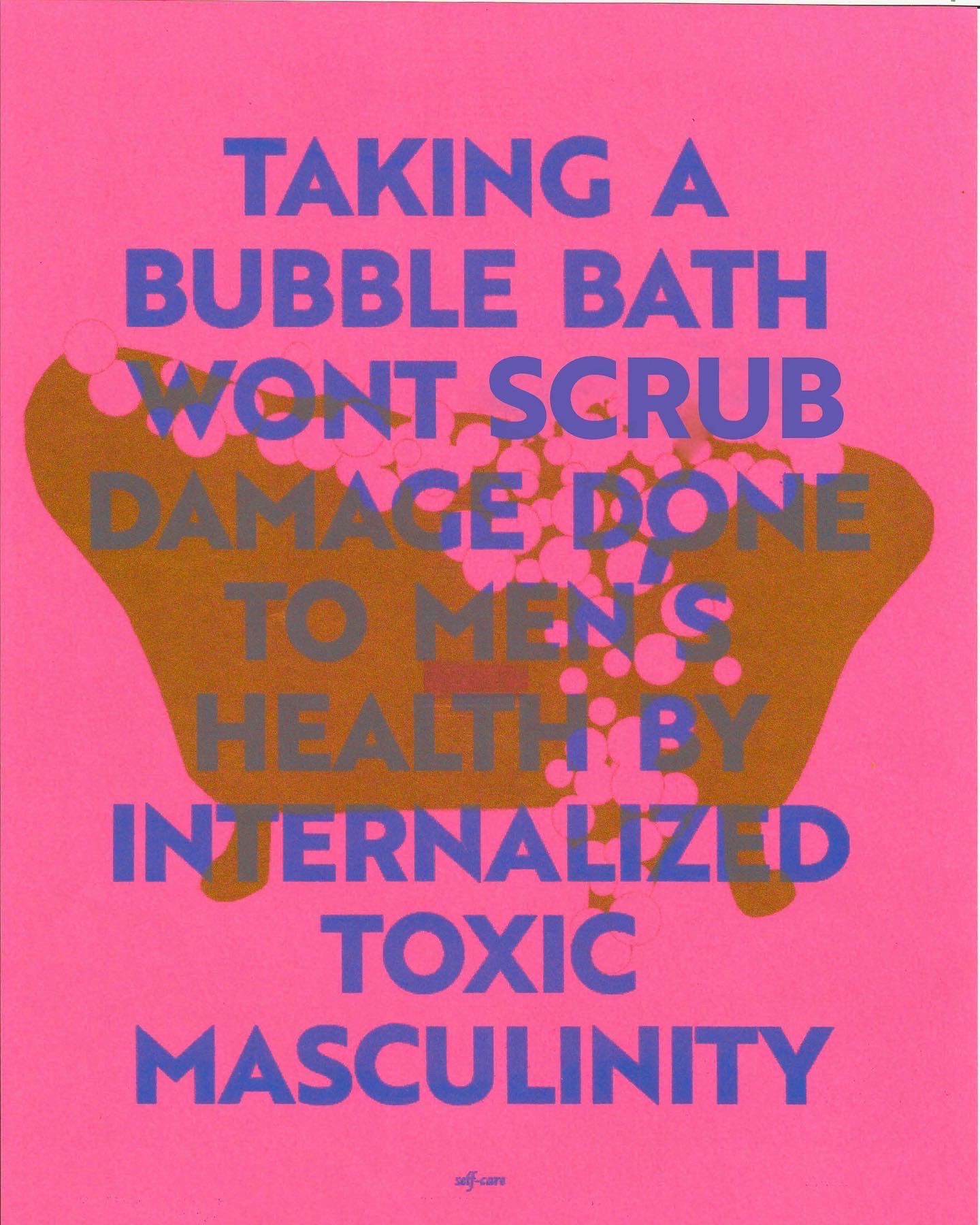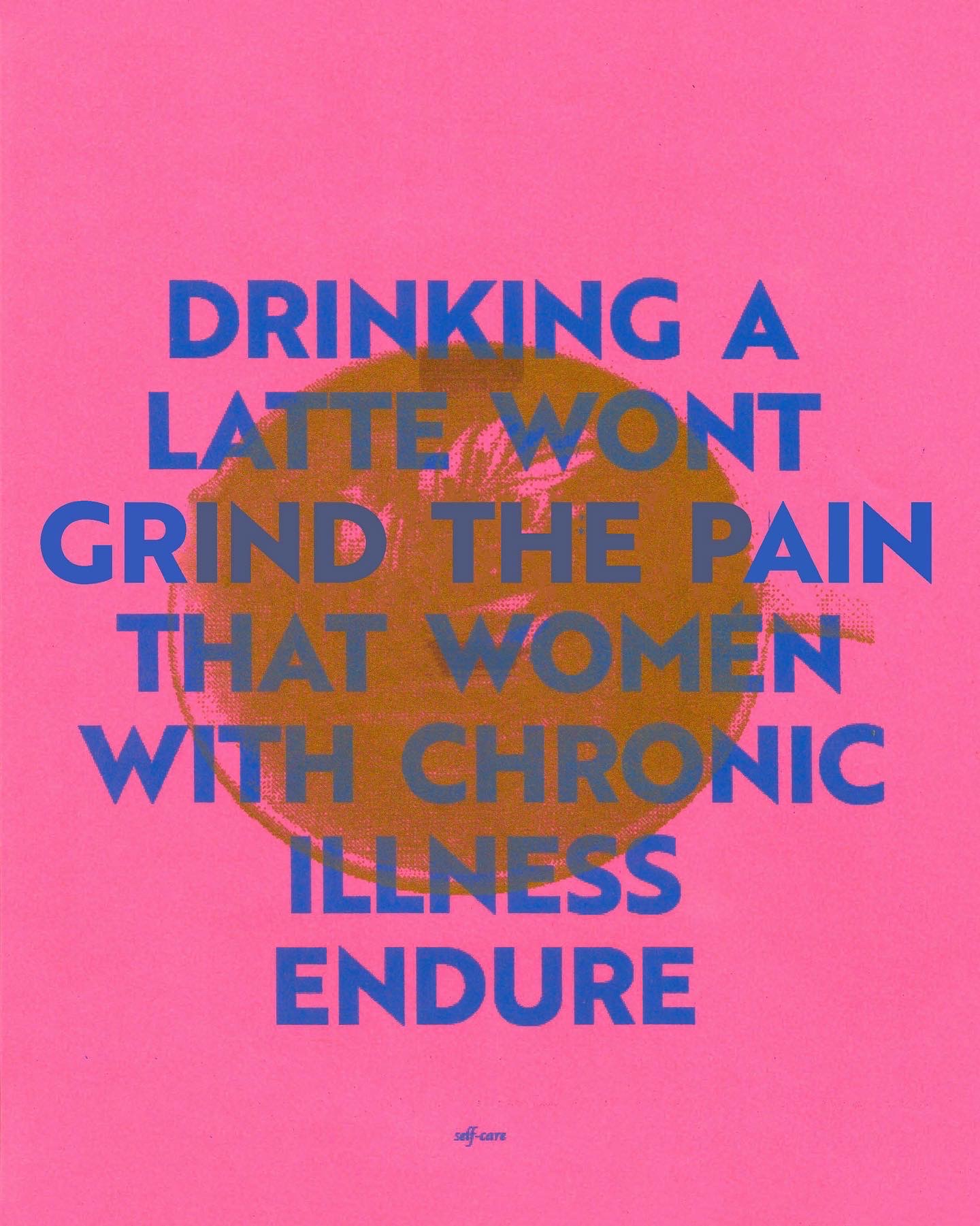 UNTITLED [printed ephemera of self care culture]
Digital collage on scanned magazine pages
2020

Programs: Photoshop
An extension of my series "SELF CARE IS AN INSIDE JOB," Printed ephemera examines the influence of capitalism into printed media, particularly advertising. Using an "eye spy" method, details such as the overlayed repeated money signs, hidden quotes and imagery such as the American flag in piece 1 (pictured left) further enhance the messages of capitalism's infiltration into print media.