Sybarite Soul
Brand Identity & Strategy
2019

Programs
Illustrator, Photoshop, InDesign

About
Sybarite Soul is an African accessories business rooted in Baltimore that specializes in handmade jewelry. My design goal was to create a cohesive brand identity that positions Sybarite Soul as a unique, handmade, soulful, African inspired company. Brand strategy and identity was a key for designing for Sybarite Soul. The deliverables include a custom hand lettered logo, product photography, social media strategy and identity, a webpage, and improved product packaging. Most importantly, new brand guidelines will provide Sybarite Soul with the tools that they need to boost their business through an organized and beautiful identity system.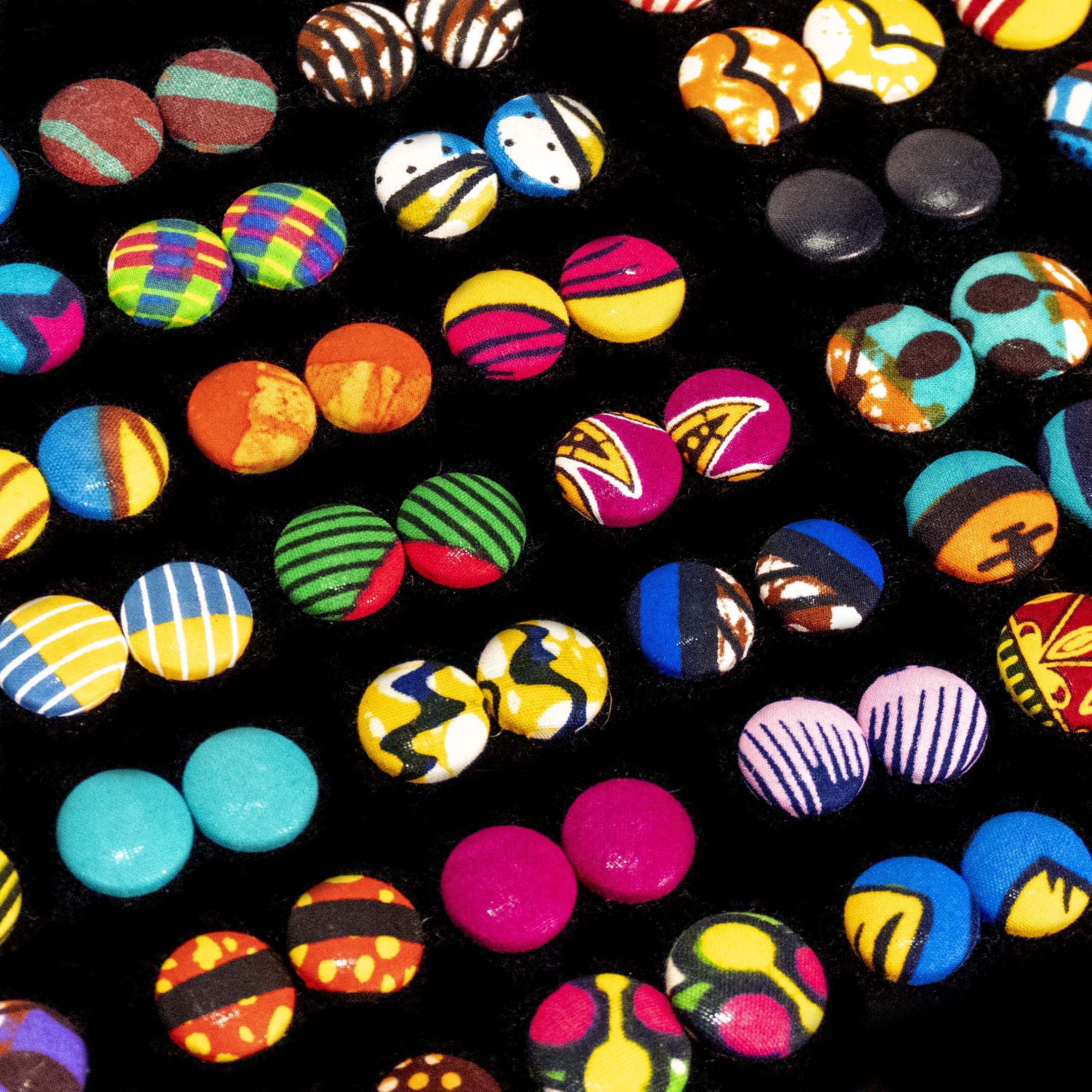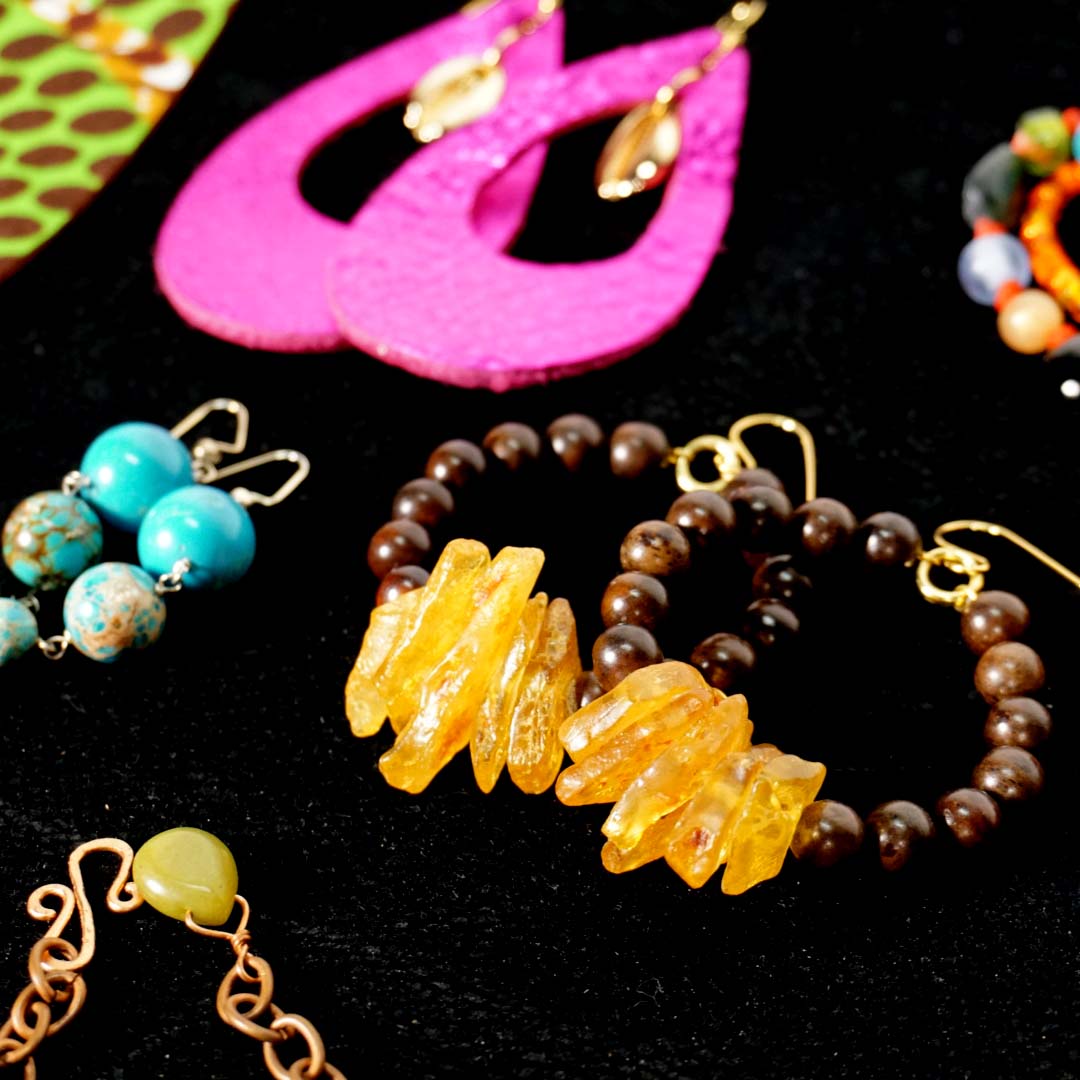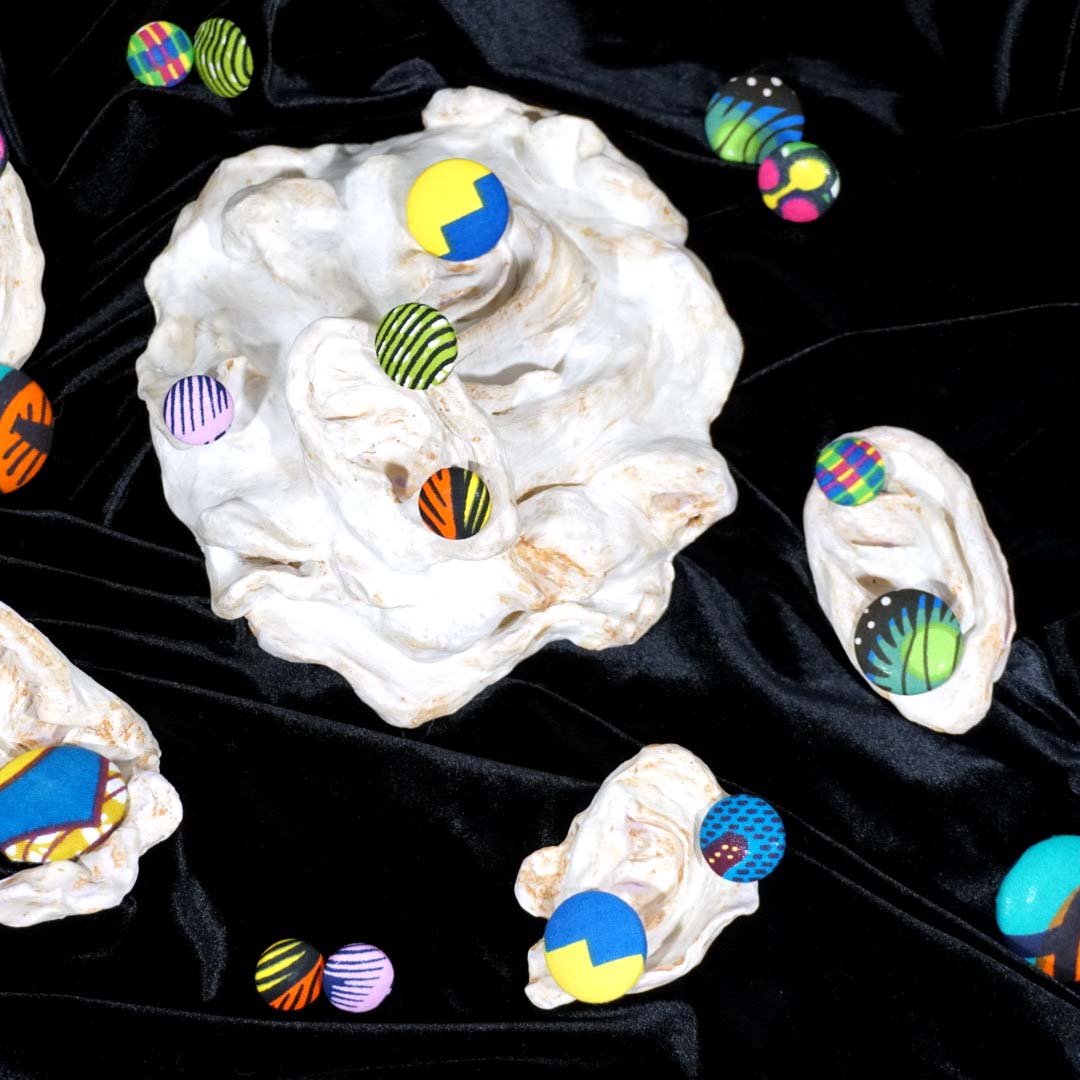 Product photography by Freya Qi. Art direction and editing by me.
Carefully directed photography highlights the bold colors and patterns of Sybarite Soul's jewelry.
The high contrast, black velvet background creates an especially luxurious feel.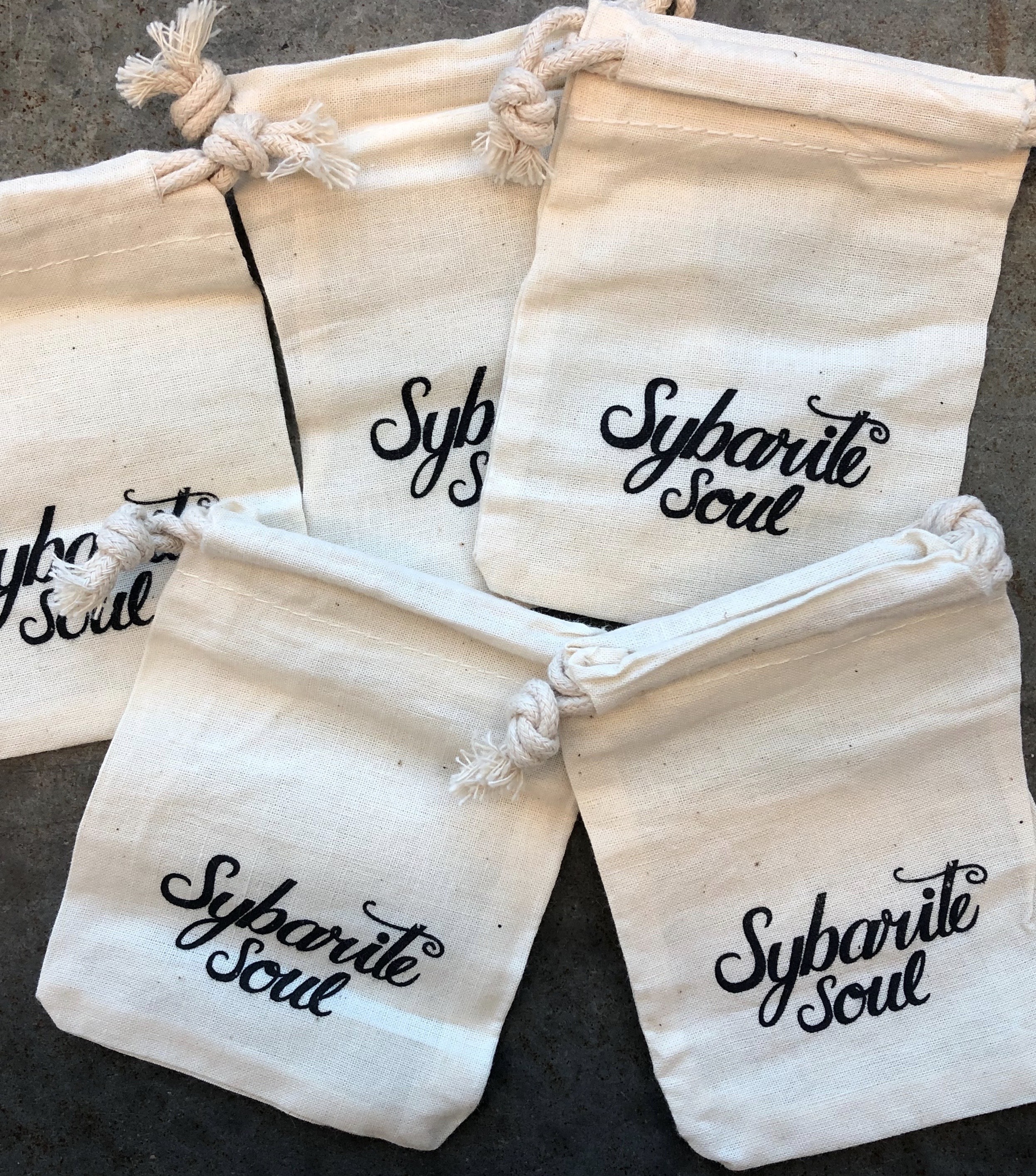 The business card emphasizes the product subtly through the pattern filled logo on the front. The pop of color on the back ties it together. A touch of thoughtul hierarchy allows the business card to be quickly and easily understood by the customer.
The simplicity of the muslin packaging contrasts the energy of the jewelry inside and provides for an accessible and reusable packaging option.

Logo color ways.